Our vision is long term. Through future-focused planning we're creating 4,500 new homes in partnership with selected building companies, intertwined with shared spaces, parks, cycle paths, walkways and community centres. Released in stages as our community grows,  Paerata Rise offers a variety of new house & land packages in Auckland, ranging from 350m2 to over 600m2 sections.
Designed and built to the highest quality  with our carefully selected build partners, this is an opportunity to build your dream home in a coveted location. 
Check our available sections for sale in Auckland. Drag, click + view our map to learn more about each lot!
Our Interactive Map is best viewed on desktop.
We say no to the cookie-cutter design you may find in other residential developments, and yes to quality, selection and style.
We uphold strict architectural guidelines of our master planned community to ensure a diverse selection of design solutions, quality, safety and value. These guidelines ensure every new home contributes to the forward-thinking urban design of this community-focused township.   
Your home building journey
Take some time to research the 14 approved build partners at Paerata Rise and builders' house and land packages in NZ, and choose the right partner for you. 
Get in touch with your selected build partner and organise a time to sit down and discuss your requirements such as house plans. They'll help you design your dream home, according to your needs. 
Once you and your builder have reached a consensus on the home design and build you'll agree to a contract, and your new build project can get started! 
Paerata Rise development stages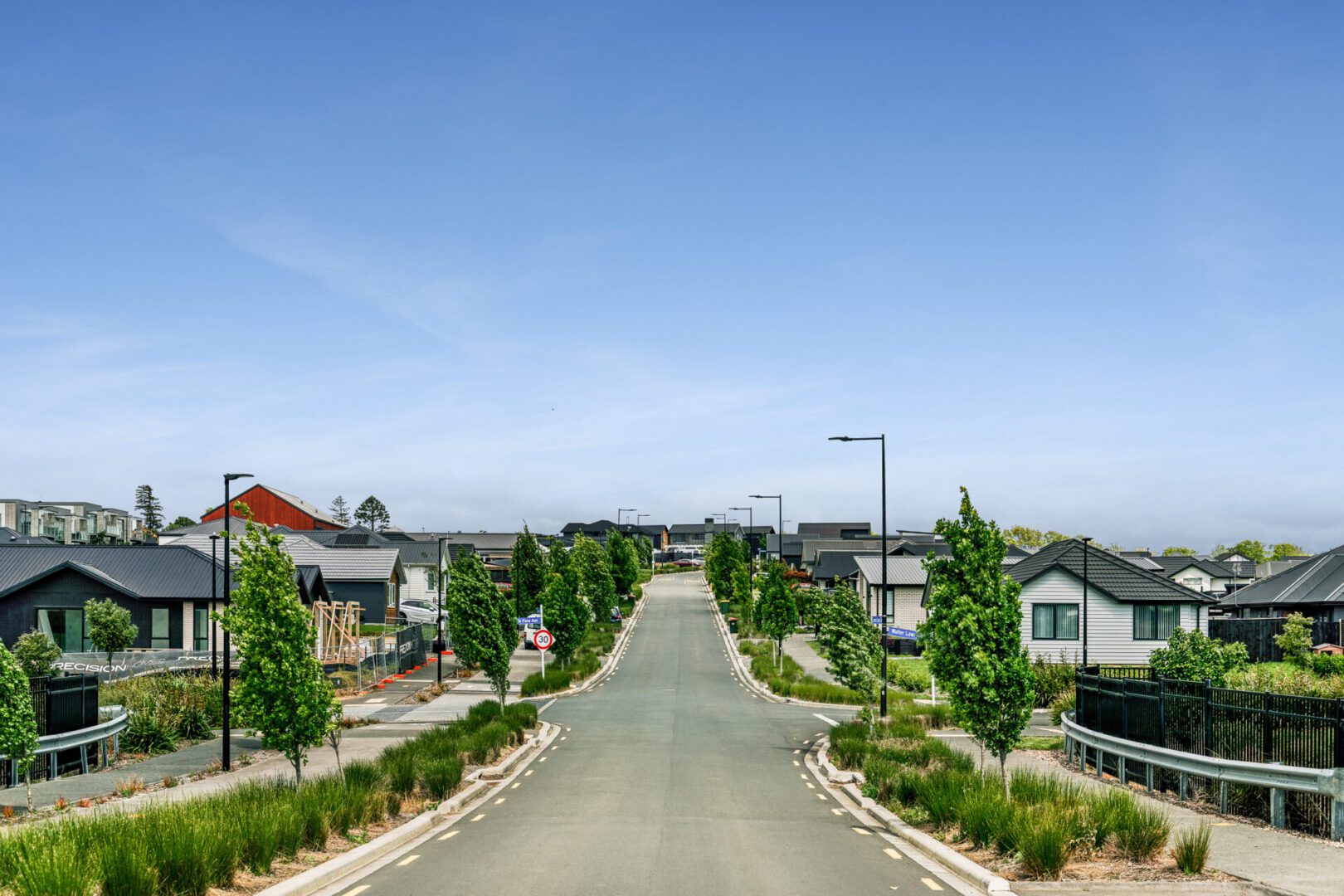 STAGE 8
2023 stage 8 opens with 127 sections which includes a combination of duplex and stand-alone sections. Stage 8 will be in close proximity to the proposed retail precinct at the Glenbrook – Paerata Rise roundabout.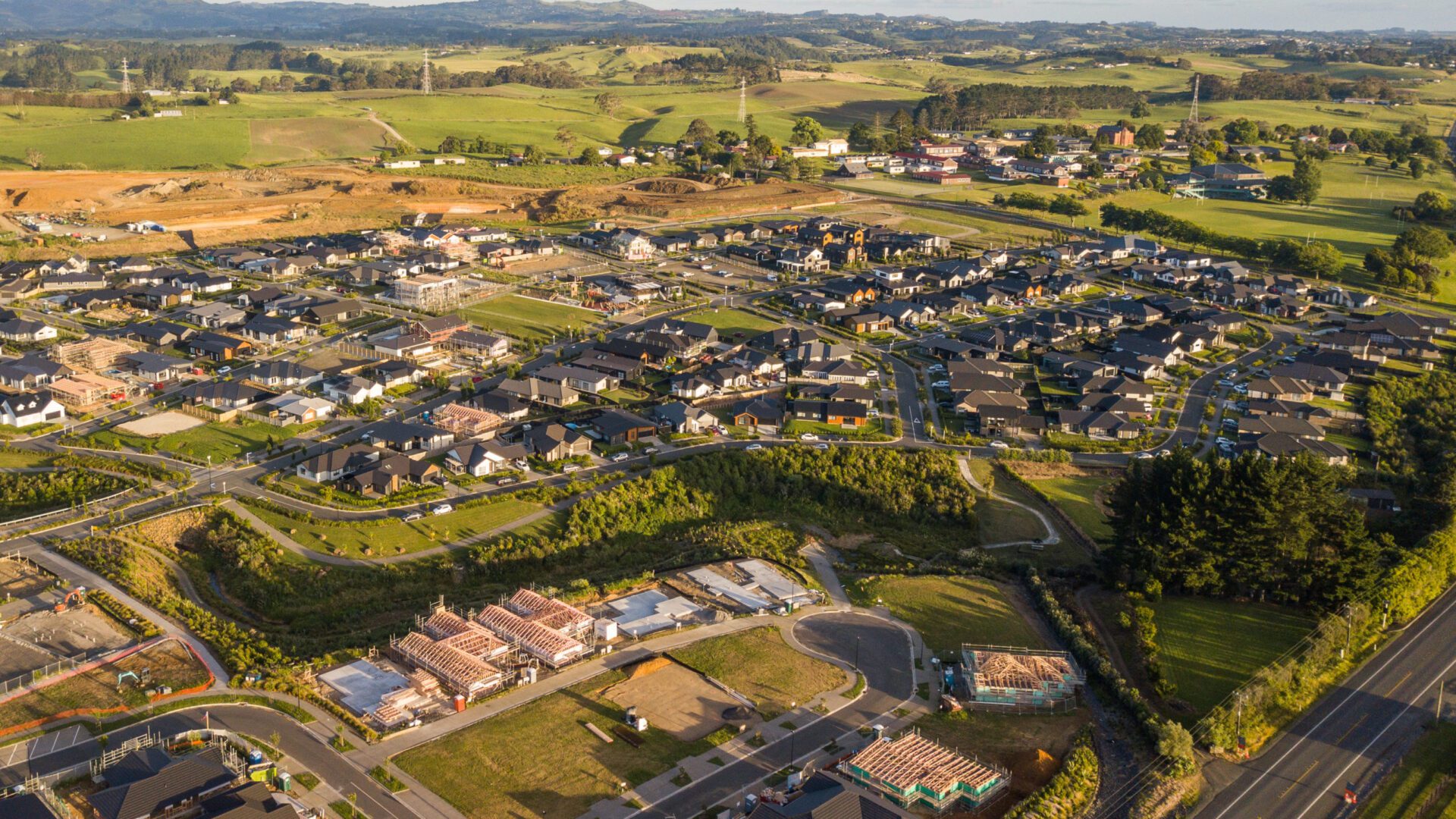 STAGE 7
2022 brings rise to Stage 7 comprising 96 sections. This includes 14 new show-homes that will be featured on Te Rata Boulevard. Stage 7 is positioned to look over the reserve, southwards in the direction of our stage 2 housing.
Stage 5
Stage five comprises 83 sections, which were sold to happy new home owners at the completion of 2020 and beginning of 2021. Construction of these properties commenced March 2021, with the entire precinct completed by February 2022. These homes are positioned opposite the Paerata Primary School, making them ideal for young families who have children attending this school.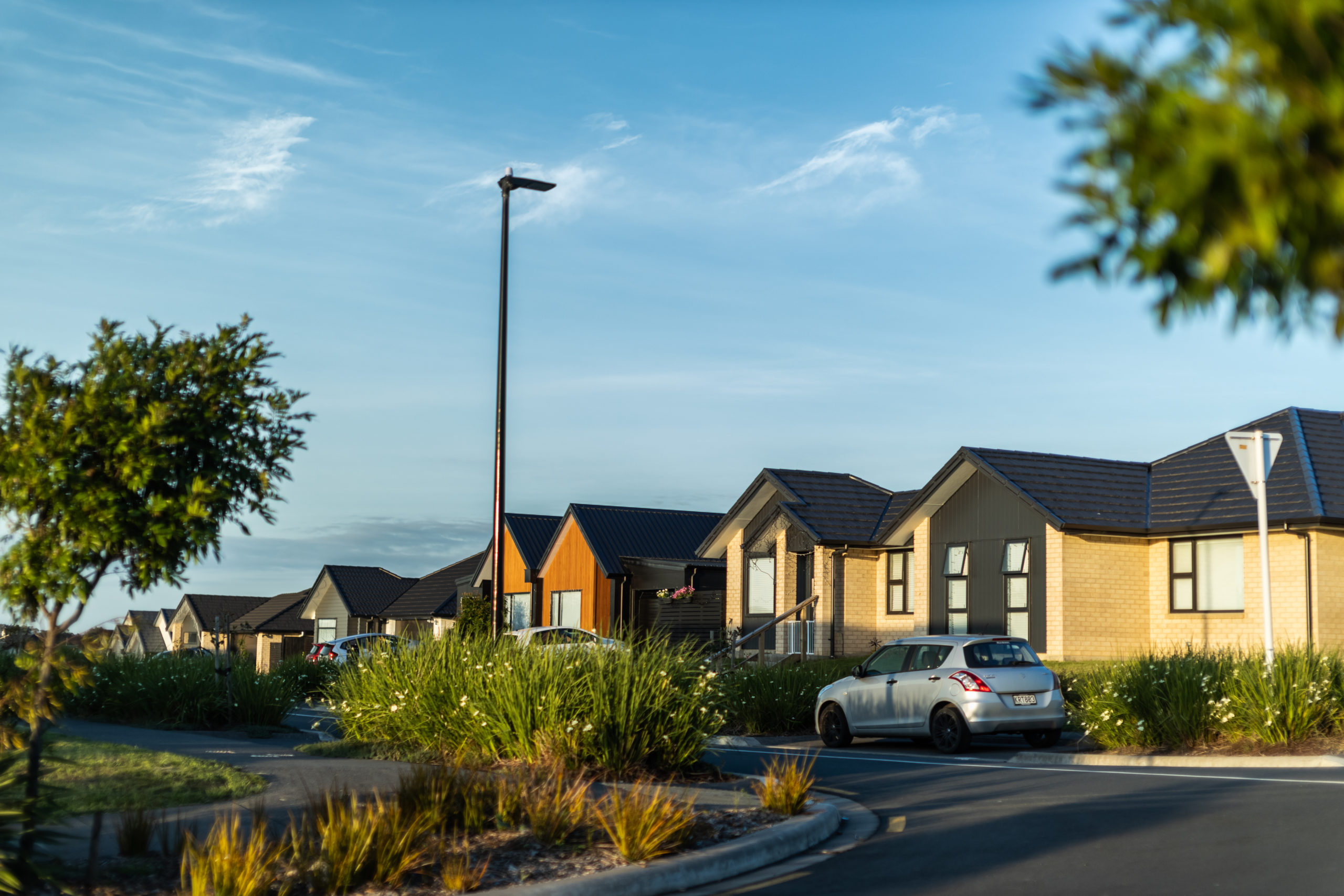 Stage 3
Situated opposite the Wesley College rugby fields, the 26 sections released in Stage 3 sold out in a matter of a few hours. Construction for these homes was scheduled to start mid February 2022.
Stage 2
Stage 2 commenced on 28 January 2020 and a total of 140 houses were completed and 6 more to go. 
Stage 1
Stage one commenced with the opening of 10 show homes and the Rise n Shine Café on 1 December 2018.  Soon after, sales started increasing month by month as more and more houses were built.  The first family moved into Paerata Rise on 1 May 2019.  A total of 91 houses were built in Stage 1 in 2 years, all of which are different in design. 
THE MASTER PLAN
A desirable place to live, work, relax and visit.
Our vision is to create a community with the look and feel of an established  country village but with all the modern benefits of an urban environment.